Mobile Mammography Van in the Community
September 24, 2021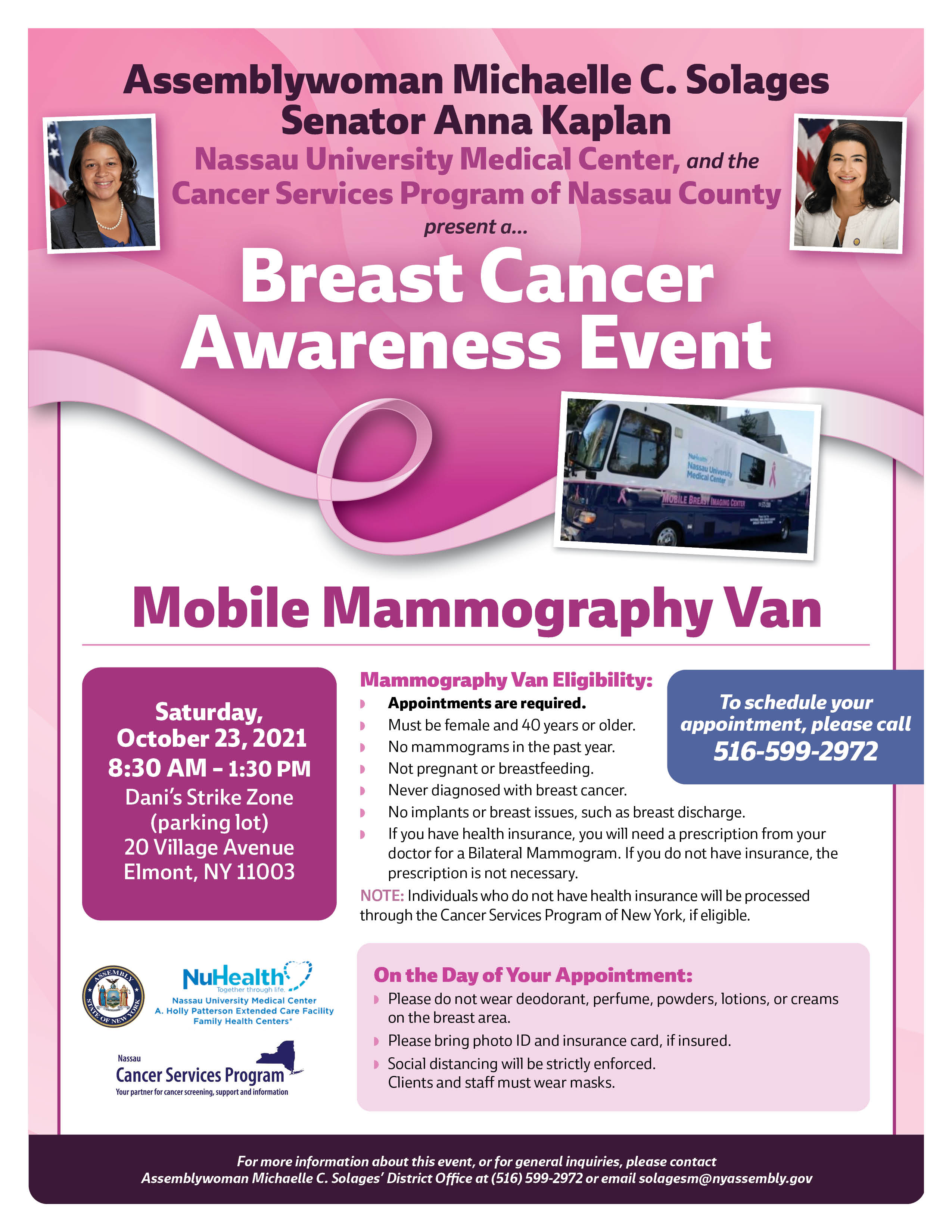 Assemblywoman Michaelle C. Solages, Senator Anna Kaplan, Nassau University Medical Center, and the Cancer Services Program of Nassau County are hosting a mobile mammography van outside of Dani's Strike Zone, at 20 Village Avenue in Elmont, NY on Dec. 12 from 10 a.m. to 3 p.m. If you have any questions, or if you would like to schedule an appointment, please call (516) 599-2972.
Mammography Van Eligibility:
Appointments are required.
Must be female and 40 years or older.
No mammograms in the past year.
Not pregnant or breastfeeding.
Never diagnosed with breast cancer.
No implants or breast issues, such as breast discharge.
If you have health insurance, you will need a prescription from your doctor for a Bilateral Mammogram. If you do not have insurance, the prescription is not necessary.
Individuals who do not have health insurance will be processed through the Cancer Services Program of New York, if eligible.
On the Day of Your Appointment:
Please do not wear deodorant, perfume, powders, lotions, or creams on the breast area.
Please bring photo ID and insurance card, if insured.
Nassau University Medical Center is taking enhanced safety measures during
COVID-19 for your safety. Social distancing measures are in place.
All clients and staff must wear a mask at all times. On the day of your appointment, a nurse will ask you to complete a COVID-19 questionnaire.