Assemblywoman Solages Releases 2021 Constituent Questionnaire Survey Results
November 17, 2021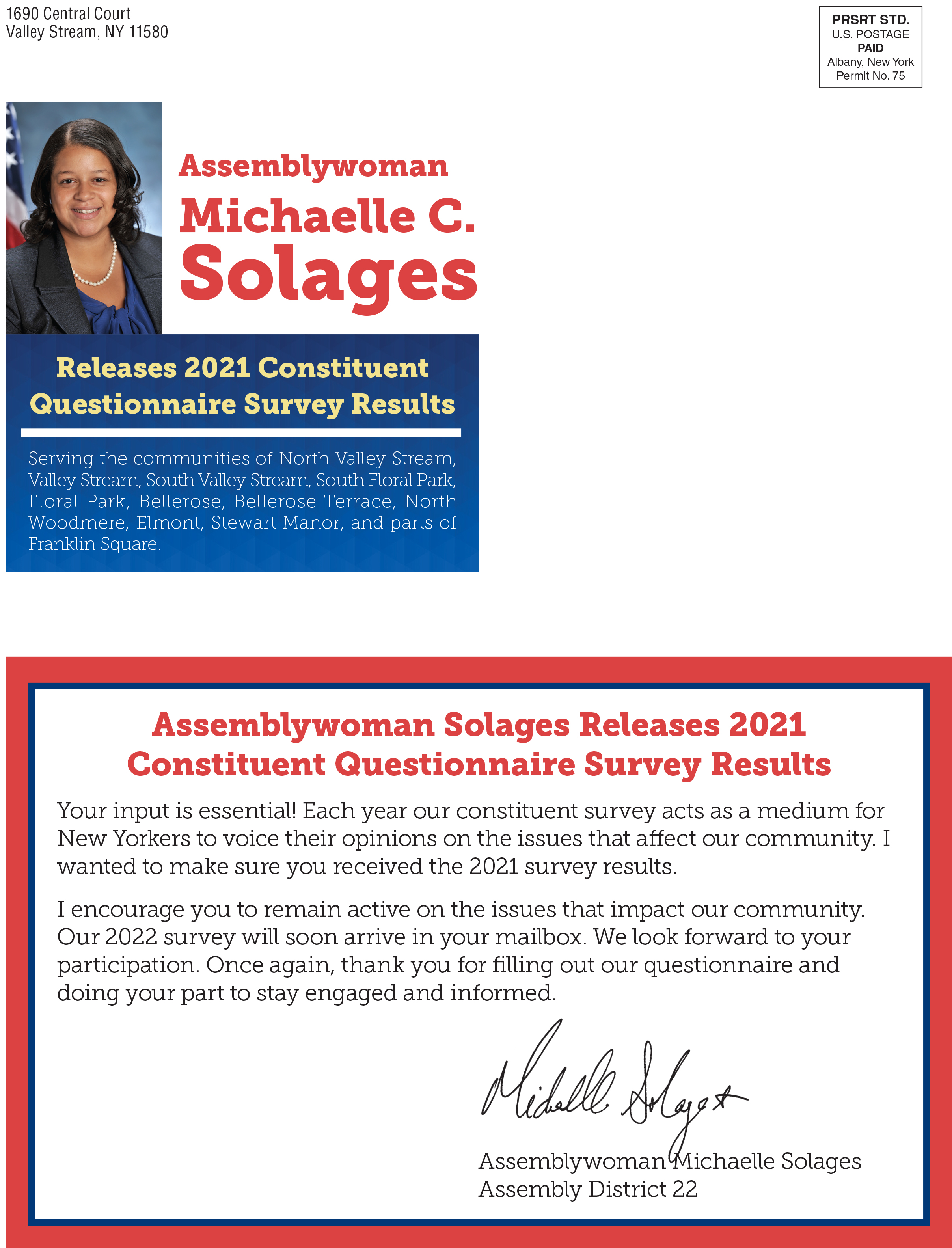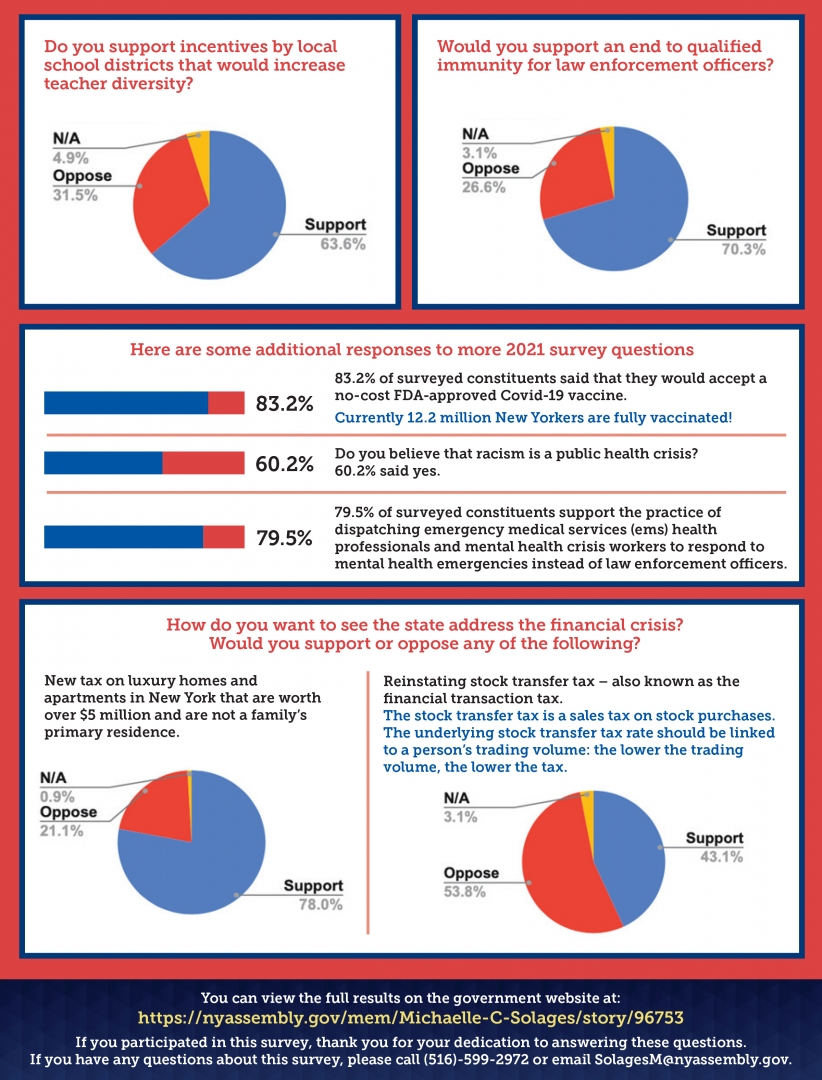 Your input is essential! Each year our constituent survey acts as a medium for New Yorkers to voice their opinions on the issues that affect our community. I wanted to make sure you received the 2021 survey results. I encourage you to remain active on the issues that impact our community. Our 2022 survey will soon arrive in your mailbox. We look forward to your participation. Once again, thank you for filling out our questionnaire and doing your part to stay engaged and informed.
You can view the full results on the government website at: https://nyassembly.gov/mem/Michaelle-C-Solages/story/96753. If you participated in this survey, thank you for your dedication to answering these questions.
If you have any questions about this survey, please call (516)-599-2972 or email SolagesM@nyassembly.gov.