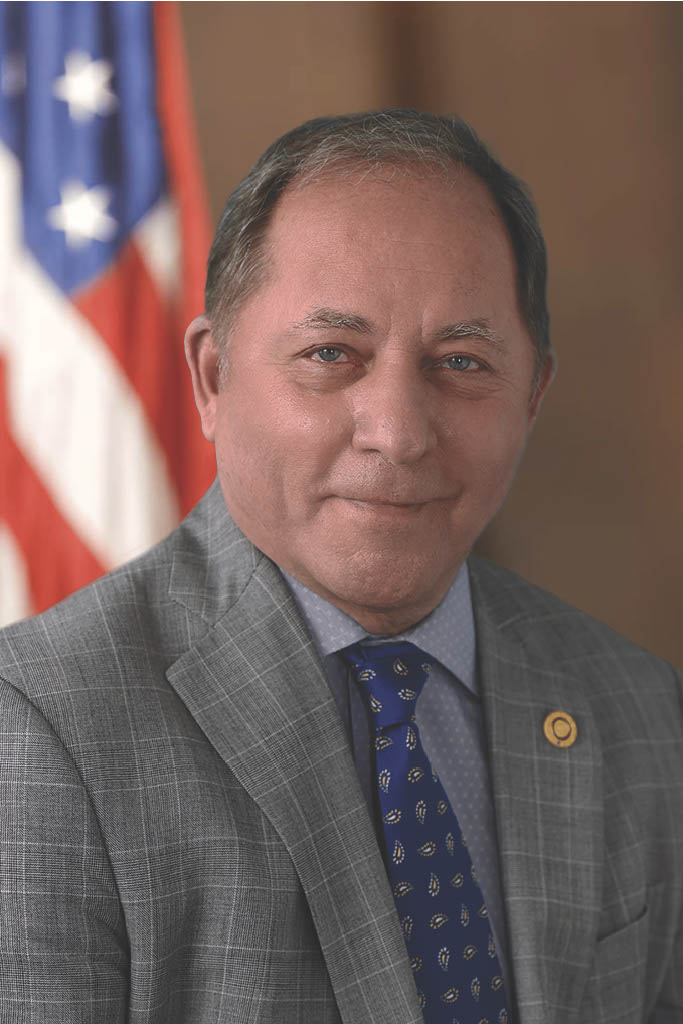 Assemblyman Steve Hawley was elected to serve the 139th Assembly District in a Special Election on February 28, 2006. For over 14 years, Steve has fought tirelessly against downstate special interests in defense of our Western New York Way of Life.
A Batavia native, Steve graduated from Batavia High School and earned a Bachelor of Education with a Business major from the University of Toledo. He served seven years in the Ohio Army National Guard and the U. S. Army Reserves, earning the rank of First Lieutenant.
In contrast to many of the career politicians that populate the New York State Assembly, Steve brings a unique perspective to the debate in Albany – that of a small business owner. As former owner and operator of Hawley Farms, and owner of Stephen M. Hawley & Assoc., LLC, a property/casualty insurance agency, for over 35 years, Steve knows what it takes to create good paying jobs and operate a successful small business.
Steve also knows how difficult it is to run a successful business in New York State. For decades career politicians have continually introduced anti-job and anti-business legislation resulting in higher taxes, more intrusive government regulation, and out of control government spending. These policies have hindered the economy in New York State forcing future generations out of state in search of opportunity.
Steve knows that the key to New York's economic revival is to let the free market do its job. In order to save New York State, we must return to the principles of capitalism upon which our nation was founded.
Committed to his community, Hawley comes to Albany with a long history of public and charitable service. He served on the Genesee County Legislature, the Board of Directors of the Genesee Community College Foundation, Genesee Center for Independent Living, Genesee County Planning Board and Genesee Valley BOCES Board of Education. Hawley also served on the Board of Directors of the Genesee Area YMCA, United Way, as President of Cornell Cooperative Extension of Genesee County and President of the Genesee County Farm Bureau. He is a member of the Batavia Rotary Club, American Legion Glenn J. Loomis Post 332 and a life member of the Stafford Volunteer Fire Department. He also is a member of the St. James Episcopal Church in Batavia.
He has authored legislation on a wide array of topics including the 'Two New Yorks' initiative (A.1687-A) which would create a non-binding statewide ballot question, 'Do you support the division of New York into two states"? Steve also led the nationwide, bipartisan effort to protect military Gold Star families and expand college benefits for spouses and dependents of deceased or disabled veterans (A.2991). An initiated he championed for nearly a decade, Steve's efforts created a national wave of support for veterans and their families – even garnering support from President Trump.
Assemblyman Hawley is committed to veterans and their families. He has served 9 out of his 11 years as a member of the Assembly Veterans' Affairs Committee and has sponsored meaningful legislation that will aid veterans and current service personnel including the 2019 victory for Gold Star families. His commitment is further evidenced by the various local veterans' events he attends and hosting his annual Patriot Trip to Washington D.C.
Assemblyman Hawley serves as Deputy Minority Leader of the Minority Conference. He currently serves on the powerful Ways and Means Committee, Rules Committee, Veterans' Affairs Committee, and serves on the Agriculture, Racing and Wagering and Insurance Committees. Steve maintains a District Office in Albion, NY, regularly scheduled office hours in Genesee and Monroe Counties and also holds Town Hall Meetings throughout the 139th District.
Assemblyman Hawley resides in the Town of Batavia. He is the proud parent of two sons, Brooks and Cooper. Hawley is the son of the late Assemblyman R. Stephen Hawley and the late Ellen Hawley.