Hawley Honors Cadets On West Point Day In Albany
Video Of Hawley's Remarks Can Be Found
Here
April 30, 2014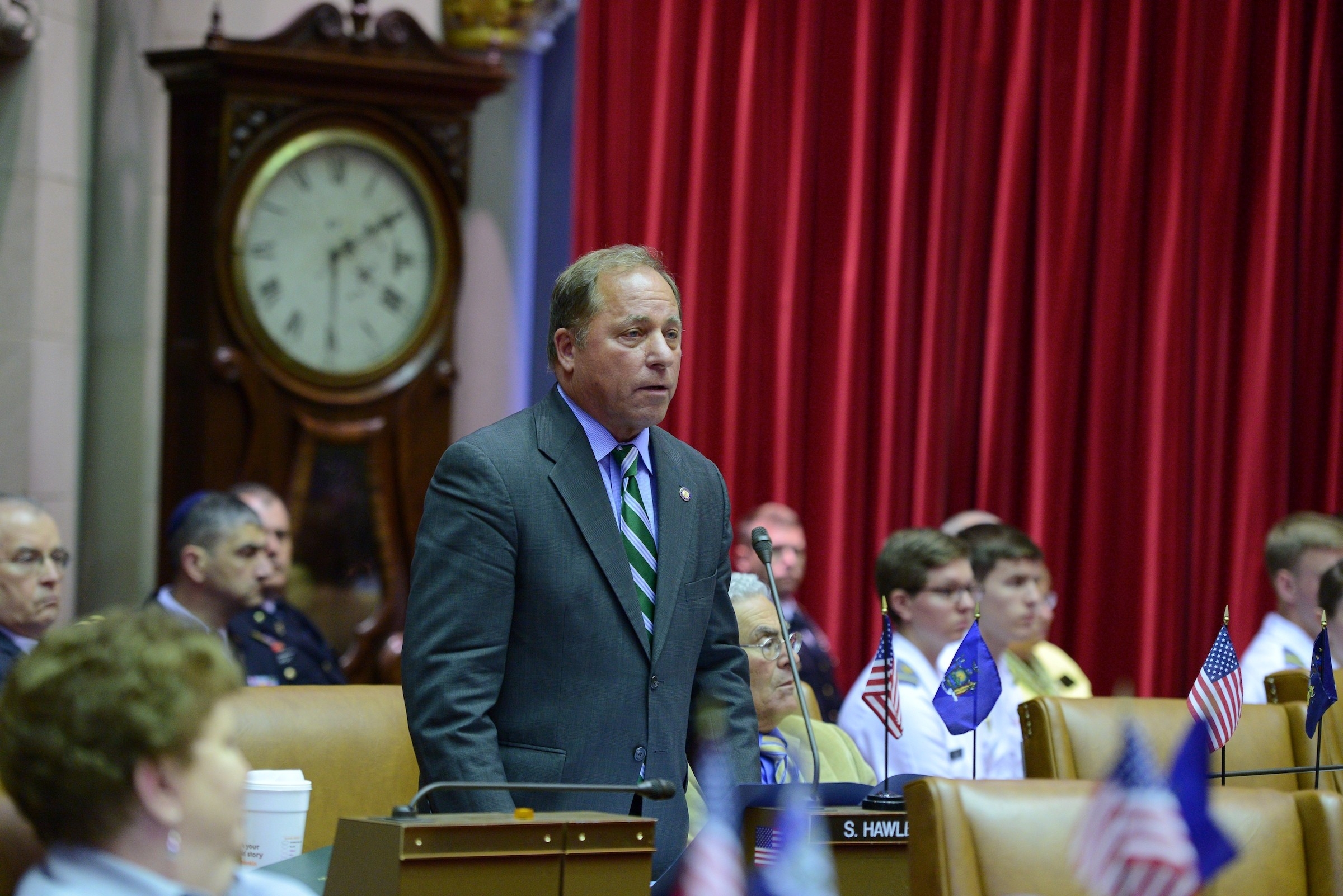 Assemblyman Steve Hawley introduces the West Point cadets, who can be seen sitting behind him, to his fellow Assembly members.
Assemblyman Steve Hawley (R,C,I-Batavia) today honored the cadets of the West Point Academy in the Assembly chamber. Hawley introduced the cadets and gave a short speech on the floor lauding them for their service to the country. As the ranking minority member of the Assembly Veterans' Affairs Committee, one of Hawley's top priorities is to ensure veterans and members of the armed forces have the resources they need during and after their service.
"The West Point cadets who came to Albany represent the very best our country has to offer. They chose service to their country over other great opportunities available to them. These young cadets are a shining example for their peers and give me hope for the future of our country. They are always welcome to share their concerns with me, and I humbly thank them for their service," said Hawley.