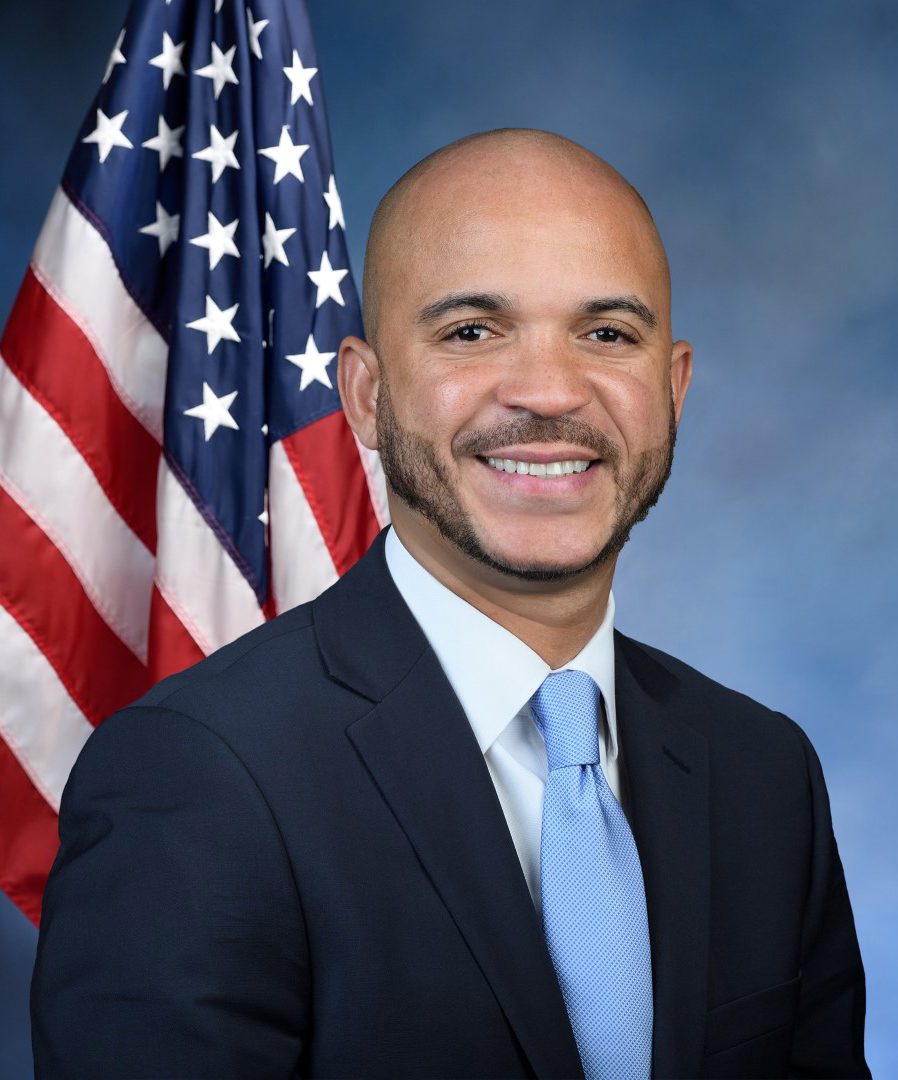 NYS Assemblywoman Carmen De La Rosa is a career public servant and a resident of Inwood in Northern Manhattan, who is deeply committed to serving her community. She was born in the Dominican Republic and immigrated to the Inwood section of New York City as a young child. She was proud to be the first one in her immediate family to graduate from college, receiving a degree in Political Science and a certification in Peace and Justice Studies from Fordham University.
In 2007, she began her career working for NYS Assemblymember Daniel O'Donnell, where her passion for government and politics was sparked. She learned the functions of a State Assembly office while working with communities on the Upper West Side to improve the quality of life of residents, fighting co-locations in local public schools and preserving affordable housing.
After rising through the ranks in state and local government, Carmen was appointed Chief of Staff to NYC Council Member Ydanis Rodriguez in 2014, representing the communities of Inwood, Washington Heights and Marble Hill. Through her work, Carmen gained a firm understanding of the true needs of the uptown community and how to address these, through legislative action, smart and progressive budgeting process, fierce advocacy efforts, and community organizing.
In November 2016, Carmen was elected to the NYS Assembly, becoming the second woman to ever represent the 72nd Assembly District. Assemblywoman Carmen De La Rosa currently serves on the Banking, Corrections, Corporations, Authorities & Commissions, Housing, and Mental Health Committees. She also is a proud member of the Black, Puerto Rican, Hispanic & Asian Legislative Caucus, Legislative Women's Caucus, and the Puerto Rican / Hispanic Task-Force.
In January 2018, Speaker Carl Heastie appointed Assemblywoman De La Rosa Chair of the Subcommittee on Infrastructure. The same year, Speaker Heastie appointed Assemblywoman Carmen De La Rosa to serve as a member of a special task force convened with the purpose of creating anti-sexual harassment legislation for New York State.
In her first term in office, Assemblywoman Carmen De La Rosa, has become known and respected as a fierce advocate for immigrants' rights; Sponsoring the NYS DREAM ACT and ushering its passage in the Assembly in February 2018. She has used her voice to demand criminal justice reform, the strengthening of rent stabilization laws that protect and prioritize low-income tenants, stood firmly for women's rights and equality, and has been a leading voice in the development of policies around Mental Health services for minority communities and suicide prevention.
Carmen is passionate about using government as a tool for social change and a vehicle to empower and support communities. A lifelong resident of Inwood, Carmen resides on the same street she was raised, with her husband Jose and daughter, Mia. She looks forward to continuing to serve and bringing about progressive changes in the New York State Legislature for the community she so deeply loves and genuinely cares.
La Asambleísta Carmen De La Rosa es una funcionaria pública, residente de Inwood en el Alto Manhattan, quien está profundamente comprometida con el servicio a su comunidad. Ella nació en la República Dominicana y emigró a Inwood en la ciudad de Nueva York cuando era niña. Está orgullosa de ser la primera persona de su familia inmediata en graduarse de la universidad, donde recibió un título universitario en ciencias políticas y una certificación en estudios de paz y justicia de la Universidad de Fordham. Ella reconoce el sacrificio de sus padres como el motivo de todos sus logros profesionales.
En el 2007, comenzó su carrera trabajando para el Asambleísta Estatal Daniel O'Donnell, donde su pasión por el gobierno y la política se desarrolló. Fue allí donde aprendió las funciones de una oficina de la Asamblea Estatal trabajando con las comunidades del Upper West Side de Manhattan para mejorar la calidad de vida de los residentes, luchando contra las ubicaciones compartidas en las escuelas públicas yen favor de la preservación de la vivienda asequible.
Después de ascender en los rangos del gobierno estatal y local, Carmen fue nombrada Jefa de Personal del Concejal Ydanis Rodríguez en el 2014, representando a las comunidades de Inwood, Washington Heights y Marble Hill. A través de su trabajo, Carmen ha adquirido una sólida comprensión de las verdaderas necesidades de su comunidad y cómo abordarlas, a través de la acción legislativa, asistiendo para un presupuesto inteligente y progresivo y la organización comunitaria.
En noviembre del 2016, Carmen fue electa a la Asamblea Estatal de Nueva York, convirtiéndose en la segunda mujer en representar al Distrito 72 en la Asamblea. La Asambleísta Carmen De La Rosa sirve en los comités de Asuntos Bancarios, Correccionales, Viviendas, Salud Mental y el Comité de Corporaciones, Autoridades y Comisiones. Carmen también es miembro del Caucus Legislativo Afro-Americano, Puertorriqueño, Hispano y Asiático, el Caucus Legislativo de Mujeres y el Grupo de Trabajo de Legisladores Puertorriqueño / Hispano.
En enero del 2018, el Presidente de la Asamblea Estatal Carl Heastie nombró a la Asambleísta Carmen De La Rosa como Presidenta del Subcomité de Infraestructura. El mismo año, nombró a Carmen como miembro de un grupo de trabajo especial convocado con el propósito de crear legislación contra el acoso sexual en el estado de Nueva York.
En su primer período en el cargo, la Asambleísta Carmen De La Rosa se ha convertido en una respetada defensora de los derechos de los inmigrantes. Ella es la Auspiciadora principal de la ley de los Soñadores (DREAM ACT), cual fue aprobada en la Asamblea en febrero de 2018. Ha utilizado su voz para exigir reformas en el sistema de justicia penal, el fortalecimiento de las leyes de estabilización de alquileres que protegen y priorizan a inquilinos de bajos ingresos, defendió los derechos de las mujeres y la igualdad, y ha sido una voz de liderato en el desarrollo de políticas sobre servicios de salud mental para comunidades minoritarias y prevención del suicidio.
A Carmen le apasiona usar el gobierno como una herramienta para el cambio social y un vehículo para empoderar y apoyar a las comunidades. Una residente de toda la vida en Inwood, Carmen reside en la misma calle donde se creció, con su esposo José y su hija Mia. Ella espera continuar sirviendo y generando cambios progresistas en la Legislatura del Estado de Nueva York para la comunidad que tanto ama y la cual genuinamente le preocupa.