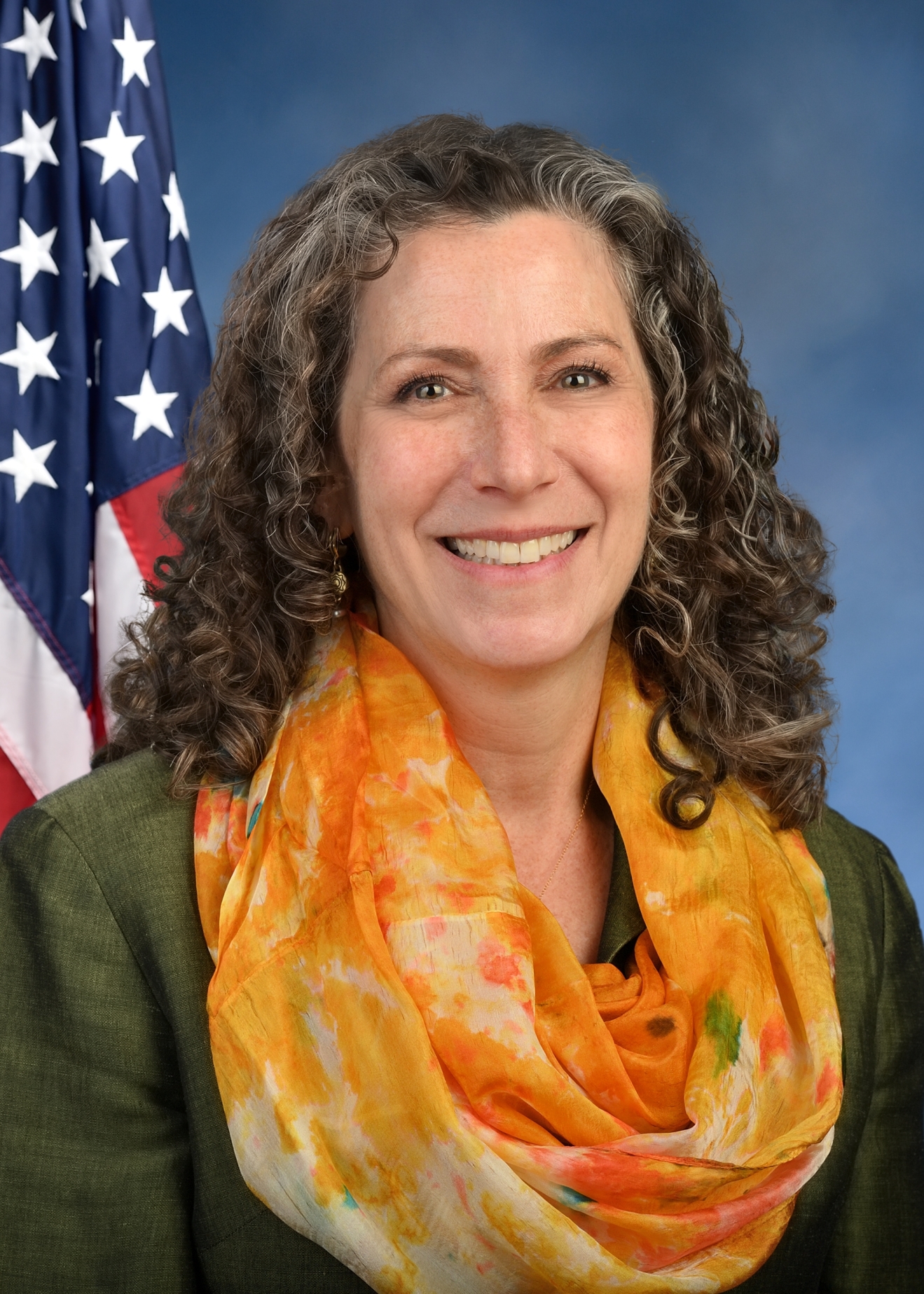 Assemblywoman Sandra Galef has been committed to public service both as a volunteer and as an elected official almost her entire life. She has consistently been a leader bringing innovation, change, and energy to every endeavor.
This commitment started in school in Westchester County where she has lived since 1944 as a resident of Mamaroneck, White Plains, Eastchester and Ossining. Assemblywoman Galef was born Sandra Risk in Lacrosse, Wisconsin in May 1940. After moving to Westchester, she attended schools in Mamaroneck and White Plains. She graduated from White Plains High School with honors and was class secretary.
She then attended Purdue University and was again elected class secretary and president of her sorority. After graduating from Purdue, she received a Master's Degree in Education at the University of Virginia while teaching in Charlottesville.
She next worked in the Scarsdale school system as a teacher and subsequently left to raise her two children. During this period, she was fully involved in organizing and serving numerous community agencies and advocating for community needs.
Her volunteer leadership activities have included: president, League of Women Voters of Briarcliff-Ossining; trustee, Ossining Public Library; president and 16-year board member, United Way of Northern Westchester; board of directors, Visiting Nurse Service of Westchester; president, National Council of Jewish Women, Westchester. Evening Section; board of directors, Phelps Hospital Robin's Nest Day Care Center; board of directors, Westchester Municipal Planning Federation; board member, Phelps Memorial Hospital Center; board member, Bethel Nursing Home; board member, Westchester Medical Center Children's Hospital Foundation; board member of the University of Virginia's Curry School of Education Foundation; and board member Metropolitan New York Library Council (METRO).
Assemblywoman Galef has also played a very active role in the Westchester Health and Human Services Forum; the Westchester Transportation and Housing Committees; Westchester 2000; advisory committee, North Tarrytown Open Door; Ossining Upward Bound Substance Abuse Council; Westchester Tricentennial Committee; Public Affairs Chair, Junior League of Westchester-on-Hudson; Ossining Chamber of Commerce; chair, Ossining Youth Employment Service; board member, Day Care Council of Westchester; and trustee member of Education and Learning Coalition of Westchester and Putnam Counties.
She hosts two television shows, "Dear Sandy" and "Speakout with Sandy Galef" highlighting local, regional and statewide personalities and issues of interest to her constituents.
In 1992 Assemblywoman Galef was elected to the New York State Assembly. Her district covers the Towns of Cortlandt, Ossining, Kent, Philipstown, and the City of Peekskill. She currently chairs the Real Property Tax Committee and serves as a member of the Corporations, Authorities, and Commissions Committee; the Election Law Committee; the Governmental Operations Committee; and the Health Committee. Galef also serves on the Assembly Majority Steering Committee and the Hudson Valley Greenway Communities Council. Former Assembly leadership positions include Chair of the Libraries and Education Technology Committee, Vice Chair of the New York Legislative Women's Caucus, and Chair of the Subcommittee for Rural Health.
Galef has been a leading advocate for legislative reform in Albany as well as being deeply involved in matters pertaining to education, tax reduction, government efficiency, environmental/clean energy issues, consumer issues, health, voting rights, organ donation, the disability community, and senior citizens, among other causes.
Prior to becoming a member of the New York State Assembly, Galef served as a Westchester County Legislator for thirteen years, eight of them as minority leader of the Board of Legislators. She also served as president of the New York State Association of Counties and as Chair of the Welfare and Medicaid Steering Committee.
On the national level, Assemblywoman Galef served as chair of the Labor and Employee Benefits Steering Committee for the National Association of Counties and was awarded a fellowship for the Eastern Leadership Academy at the University of Pennsylvania Fels Institute of Government from the Council of State Governments.
Assemblywoman Galef has been honored by many community organizations including: the American Cancer Society; New York State Association of Counties; New York State Federation of Police; Westchester County, which honored her with a Distinguished Service Award; B'nai B'rith; the United Way, who awarded her the Harold J. Marshall Award for Leadership and Sensitivity; The Arc of Westchester, which gave her the 2002 Public Official Partnership Award; and the New York Library Association (NYLA), which named her 2005 Outstanding Advocate for Libraries. In 2006, Galef won the New York Police Chiefs Benevolent Association's Award for Outstanding Public Service and was named an Environmental Champion by Scenic Hudson, the Westchester Land Trust and other environmental groups. In 2007, Galef was named Legislator of the Year by the New York State School Boards Association. Galef was honored by POW'R Against Tobacco in 2009 for her anti-smoking efforts in the state legislature. In 2010, she was honored by the Reality Check Organization, a youth group sponsored by the New York State Department of Health, as a Reality Check Champion of 2010 for her work on anti-smoking measures, specifically trying to eliminate smoking in children's playgrounds. In 2015, the Cooperative Scholarship of Ossining awarded Galef its Community Service Award, and in 2018 Galef received the Outstanding Individual Achievement Award from AAA for passing legislation requiring that children under two years of age be restrained in a rear-facing car seat in most instances. Galef was the 2018 Honoree for the Lincoln Society in Peekskill. She was also listed in City & State's Westchester Power 100 in 2019, 2020, 2021, and 2022. In 2021, she was awarded the President's Award from the NYS Assessors' Association. In 2022, Assemblywoman Galef was named a Mothers Against Drunk Driving Legislator of the Year and received the Military Order of the Purple Heart Distinguished Service Award, the Cold Spring Chamber of Commerce Community Stewardship- James Lovell Award, the Trailblazer Award from the City of Peekskill Youth Bureau, the Hall of Fame Award from the Gullotta House. Also in 2022, Galef was named a Reproductive Justice Champion from Choice Matter and received honors from Teatown Lake Reservation and the Hudson Valley Shakespeare Festival.
Galef resides in Ossining and is the widow of Steven Galef. She has two children, Graig, a Financial Planner at Strategies for Wealth, and Gwen, an Assistant District Attorney in Westchester.