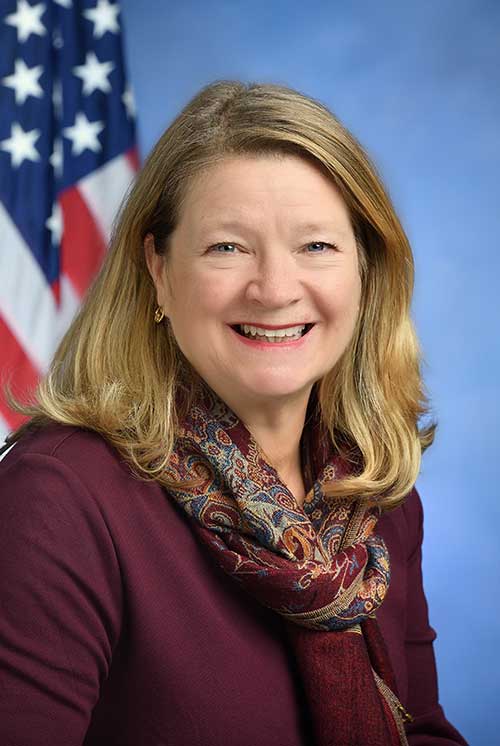 Karen McMahon was elected in November 2018 to represent the 146th Assembly District, which includes the town of Amherst and the village of Williamsville in Erie County, and the town of Pendleton in Niagara County.
Karen was raised in Snyder and earned both her undergraduate and law degrees at the University of Buffalo. She worked for nearly 30 years as a confidential law clerk to judges of the New York State Appellate Division, Fourth Department, and the United States District Court for the Western District of New York. Following her retirement from federal service in 2016, she joined the private practice of her husband, attorney Jeff Marcus, representing parents of students with disabilities in special education cases.
Having spent her legal career administering justice, upholding the rule of law, and advocating for the under-represented, Karen's priorities include quality public education, affordable health care, job growth in Western New York, and initiatives to protect the environment and combat climate change.
Karen served on the Village of Williamsville Environmental Advisory Committee and the Village Master Plan Revision Committee. She is a member of the Women's Bar Association of the State of New York, Western New York Chapter, the Adirondack Mountain Club, and the Adirondack Forty-Sixers.
Karen lives in the village of Williamsville with her husband, and is the proud mother of three daughters, Emily, Alison and Sarah.