2021 Constituent Survey: Make Your Voice Heard
March 3, 2021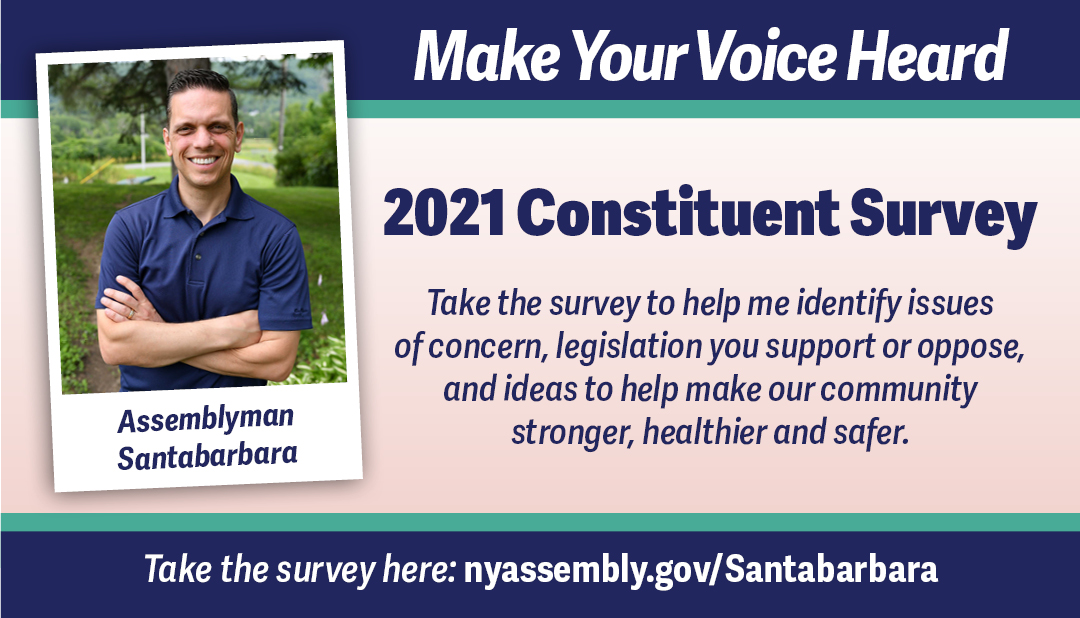 With the 2021 Assembly Session well under way, I've been hard at work crafting legislation to help our community recover during these challenging times.
With that said, I invite you to take my 2021 constituent survey. During this pandemic we are finding creative ways to communicate with each other, and this survey is just one of the ways you can make your voice heard during this legislative session.
I hope you'll take a minute to complete the survey as it will help me identify issues of concern, legislation you support or oppose, and ideas to help make out community stronger, healthier, and safer.
To complete the constituent survey, please visit: https://nyassembly.gov/mem/Angelo-Santabarbara/story/95641