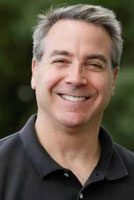 David DiPietro was elected to serve the constituents of the 147th Assembly District on November 6, 2012. DiPietro is the Ranking Minority member on the Small Business Committee and in 2020 was chosen Minority Whip. DiPietro has won the prestigious New York State Conservative Party "Conservative of the Year" Award 5 times. In 2020 DiPietro was the Only State elected official to receive a perfect "100" ranking. David's district includes the southern portion of Erie County and all of Wyoming County.
DiPietro leads the charge for all 2nd Amendment protection issues and leads the fight to restore all Constitutional Freedoms. DiPietro is working hard in Albany to cut taxes and reduce the size of our bloated government, so small business leaders can invest in their companies and hire more workers to improve our economy. David is also fighting to protect our local family farms and agriculture. DiPietro is also a champion for the Pro-Life movement.
A dedicated public servant, DiPietro brings valuable local government experience to the State Assembly. He has served as Trustee and Mayor of the Village of East Aurora. David was recognized at the State of Erie County as the leader in New York State in Mergers and Consolidations for government departments and services. As Mayor of East Aurora, DiPietro cut taxes 3 consecutive years.David reduced the actual size of government and saved taxpayers millions of dollars.
As a small business owner, DiPietro has firsthand experience dealing with the taxes and fees that kill economic development and force businesses to leave New York. In 1989 he took over the family business, Sparkle Cleaners in Amherst, and within three years tripled sales and doubled the number of employees. David added two locations and a few corporate accounts and routes. David also worked at M & T Bank in Buffalo in the Trust Division and worked as a computer and accounting consultant to small businesses in Western New York.
DiPietro attended East Aurora High School and graduated with a B.S. Degree in Business Administration from Wittenberg University. Active in his community, he was a member of the East Aurora Moose Lodge 370, American Legion Post 362, East Aurora Rotary Club, Six Towns Youth Court, Allied Sportsman Gun Club, Civil Air Patrol Auxiliary, and the Boys and Girls Club of East Aurora.
David and his wife, the former Theresa M. Pimpo, are members of Grace and Truth Church.They reside in their hometown of East Aurora with their three children, Daniel, Ryan, and Ava.