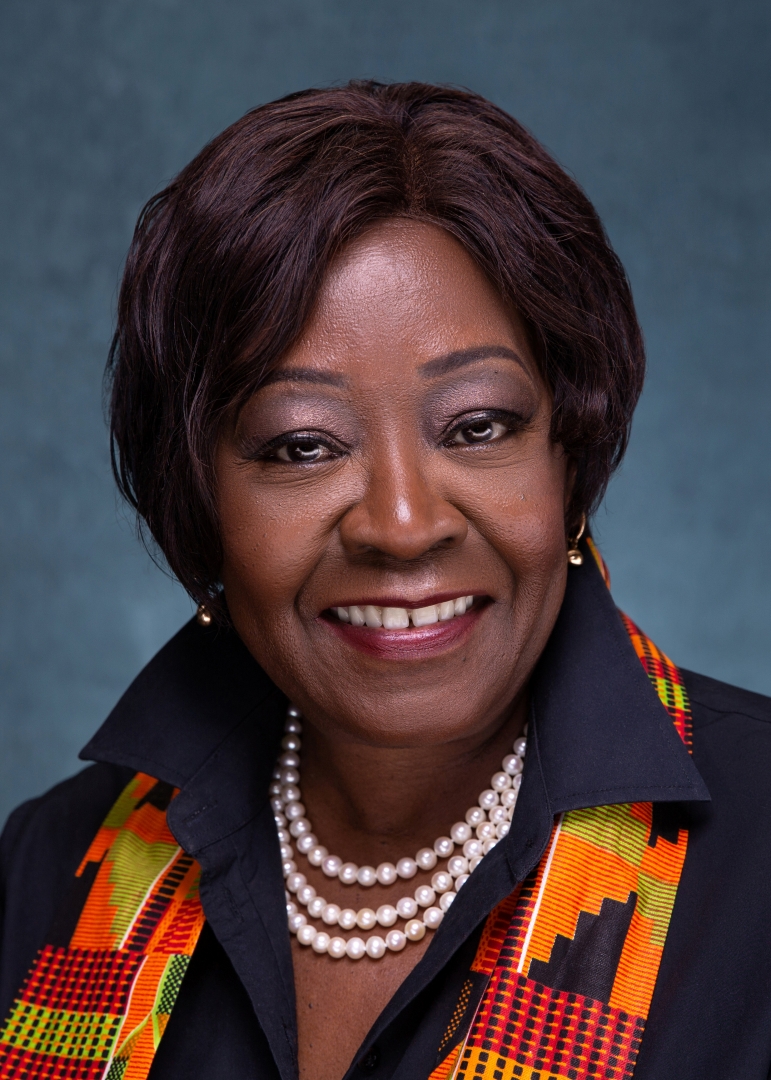 In December 2018 Assemblywoman Crystal D. Peoples-Stokes was elevated to the position of Majority Leader of the New York State Assembly. Peoples-Stokes has served Buffalo's 141st Assembly District since 2003.
Peoples-Stokes was born and raised in Buffalo, New York. The daughter of a school teacher and a sanitation worker, Peoples-Stokes attended Buffalo Public Schools before earning her Bachelor of Science in Elementary Education and Master's Degrees in Student Personnel Administration from Buffalo State College. Stokes also holds an Honorary Doctorate from Medaille College. She worked briefly as a school teacher before the Buffalo Urban League and Citizen Action of NY. Peoples-Stokes went on to serve on the Erie County Legislature from 1993 until 2002, being appointed as Majority Leader in 1998.
Peoples-Stokes has a reputation for being a strong advocate who puts people and principle before politics. She is a fearless fighter for diversity in our state and has been an integral part of ensuring that Minority and Women Owned Businesses have a fair chance in obtaining state contracts. In recognition of these efforts, an Assembly Subcommittee on MWBE was created and she was selected to serve as Chair in 2012. In 2015 she was appointed as Chair of the Assembly's Committee on Governmental Operations. This committee maintains oversight on ethics reform and FOIL requests, state police, homeland security, disaster and emergency preparedness, MWBE, crime victims, human rights, and military and naval affairs. In June 2017, she was voted by her colleagues to be Chair of the New York State Legislative Women's Caucus which is a bi-partisan and bi-cameral group.
Peoples-Stokes has championed a Diversity in Medicine initiative that has promoted entry into the medical field with academic and financial supports for promising students of color. She has secured resources to start Buffalo's Teacher Diversity Pipeline which will help teachers' aides and assistants obtain the proper training and certification to teach in NYS.
In June 2019, The Majority Leader successfully passed a law to decriminalize possession and the expungement of minor marijuana convictions from New Yorkers' criminal records, a critical accomplishment along the path towards legalization. In March 2021, Peoples-Stokes did just that, successfully passing The Marijuana Regulation & Taxation Act (MRTA), legalizing the adult use of cannabis with a goal of 50% of licenses going to equity applicants and the dedication of 40% of cannabis revenues being reinvested into disenfranchised communities of color in New York State, a bill and effort she had sponsored for eight years. MRTA possesses such a comprehensive equity initiative, that it has quickly become the new model for states looking to legalize cannabis.
Majority Leader Peoples-Stokes attributes her accomplishments to her deep and abiding faith and family. She is a member of True Bethel Baptist Church and St. Luke's AME Zion Church and currently resides in Buffalo, New York with her family.